Kasturba Medical College, Manipal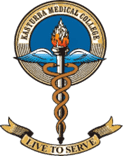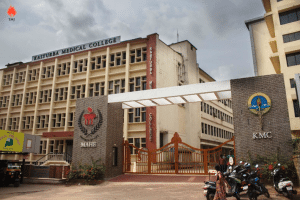 Description:
Manipal Academy of Higher Education (MAHE) is recognized as an Institute of Eminence by the Government of India. Kasturba Medical College (KMC), Manipal, a constituent of MAHE, is a premier healthcare institution with more than 2000 beds in attached Kasturba Hospital, which has Accreditation from National Accreditation Board for Hospitals & Health Care Providers (NABH) and ISO 9001:2008 and ISO 14000:2004 certified. The Department of Psychiatry was established in KMC, Manipal, in 1974, and has been conducting MCI recognized postgraduate courses in psychiatry since 1985. It is actively involved in clinical services, teaching, research and community work. The Department has undertaken several collaborative research projects, including funded studies and drug trials.
Investigator
Profession
Contact Information
Publications
Samir Kumar Praharaj, MD, DPM
Professor & Head, Department of Psychiatry
Kasturba Medical College, Manipal,
Karnataka, INDIA - 576104
GSMC-FAIMER Fellow 2017

samirpsyche@yahoo.co.in
samir.kp@manipal.edu

Google Scholar
Previous/ Ongoing Research Collaborations
c-VEDA  (Consortium on Vulnerability to Externalizing Disorders & Addictions)
An ICMR - MRC grant and its main papers
Comprises of  >14.000 participants aged 0-25 years who have been genotyped
Participants include those with high risk for substance misuse and population-based individuals from different social and environmental (rural and urban) backgrounds.
Collaborating Sites:
NIMHANS Bangalore,
PGIMER, Chandigarh; 
RIMH, Tezpur,
Mysore
ADBS (Accelerator Program for Discovery in Brain Disorders using Stem Cells
Funded by Department of Biotechnology, Government of India
Study of multiplex families with severe mental illnesses
Whole exome sequencing for 300 multiplex-affected families and population controls